A management system is a tool an organization uses to collectively manage the different parts of its business. Successful management systems align company expectations across an organization, provide order, support achieving objectives and enable continuous improvement.
At its core, a management system:
Defines specific requirements that must be met
Assigns accountabilities for each requirement
Embeds continuous improvement processes into business operations
Your management system addresses many complexities of your organization, but together, we can ensure your management system is not complicated and is fit-for-purpose.
WHY MIGHT I NEED A MANAGEMENT SYSTEM?
The approach to managing business through "cause and effect", where one problem is identified and solved with one solution, is not sustainable in modern business. Internal factors like the size of operations paired with external factors such as fluctuating risk levels, and increasing complexity from regulators, customers and internal processes require comprehensive interrelated solutions.
Different motives underlie the introduction of management systems: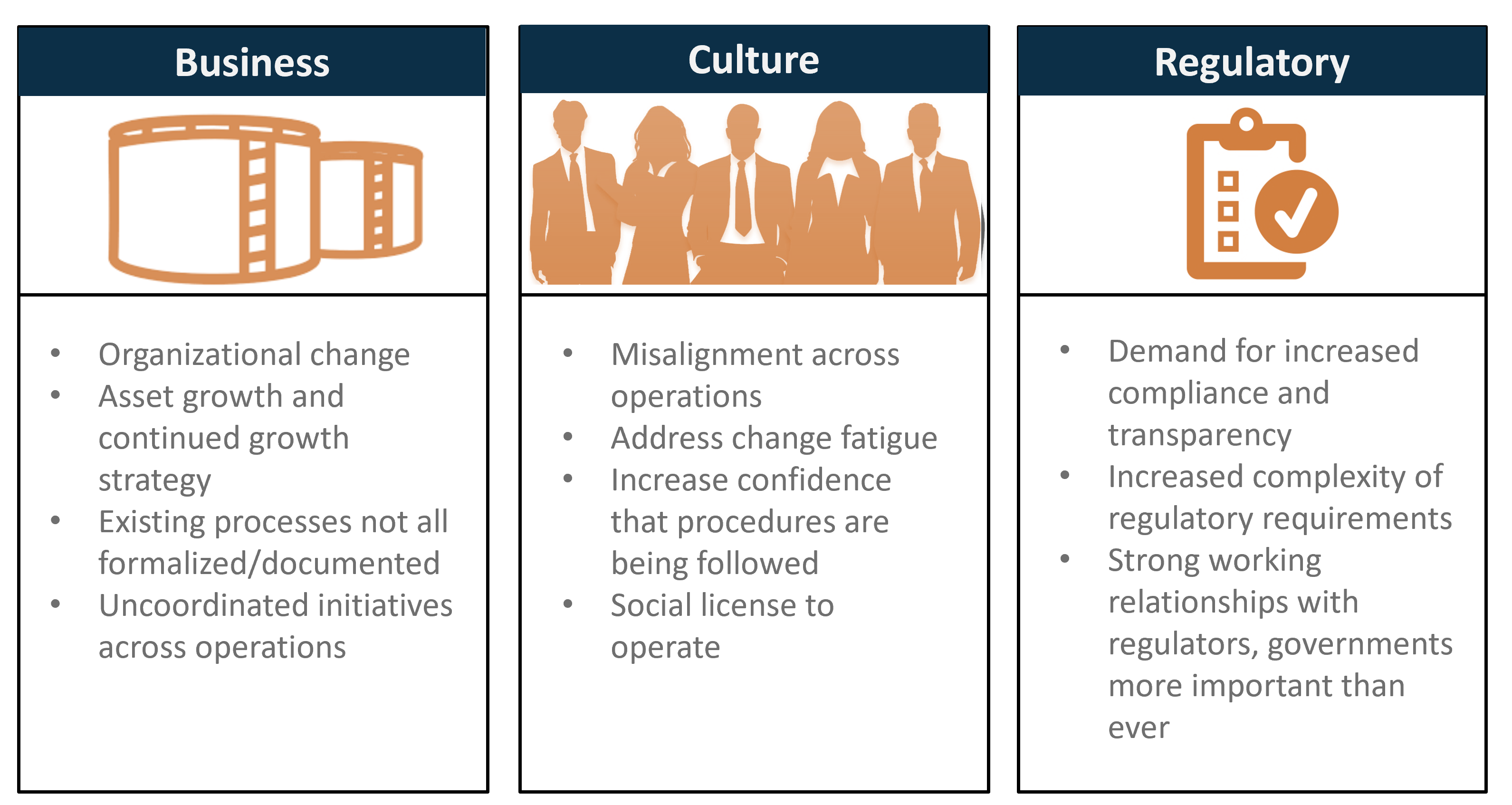 Whatever your motive, SPAN can help you develop a custom solution to fit your organizational culture and meet your needs.
WHAT CAN A MANAGEMENT SYSTEM DO FOR ME?
A management system can help you:
Use resources more efficiently
Improve financial performance
Improve risk management, protection of people and environment
Increase capability to deliver consistent and improved services and products
Increase value delivered to customers and all other stakeholders
A management system is the modern solution to constructively manage your affairs and achieve your operational goals. Need help identifying where you are within your management system journey? Use our management system tool to help you evaluate your next steps.

IMPLEMENTING A MANAGEMENT SYSTEM

SPAN has developed a 4-Stage Management System implementation model providing simplicity and predictability throughout implementation. Though Management Systems can be difficult to implement, SPAN's proven approach will significantly increase the likelihood of success. SPAN's 4-Stage Management System implementation model is tested and proven to:
Increase buy-in from Leaders and employees,
Reduce implementation timelines and
Provide quicker results.
SPAN's 4-Stage Implementation Process can be applied at any stage to ensure your Management System is complete and effective. SPAN can assist when:
You're just starting out

You want to ensure you've got everything planned for and covered during implementation

You've completed implementation and now need to drive continuous improvement
SPAN can help implement custom management systems based on company needs and applicable regulations to be met.
Two of the most common management systems include an Operations Management System (OMS) or a Pipeline Safety Management System (PSMS).
Click on the relevant button below to learn more about how to implement either of these systems, depending on your organizations needs:
Interested in a technology solution to help you easily implement your management system? Check out our Octane Implementation Tools.